Does the mere thought of making a dental appointment cause you to break out in a cold sweat and experience feelings of nausea? 
You're not alone – dental anxiety is a common condition that many adult patients suffer from – causing them to avoid dental appointments for years and often live with discomfort rather than seek dental care.
Carstairs Dentists – Dr's Hubert Ng, Justin Bhullar, and Jagatjit Dhillon – explain that up to 75% of dental patients suffer from a fear of dental treatment at one time or another, and that it can be brought on by a fear of needles, dental instruments, past negative experiences (not freezing sufficiently), and anxiety that is conjured up by certain smells and sounds that are unique to a dental office.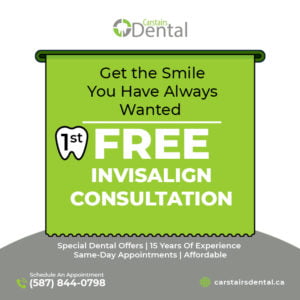 But avoiding seeing a Carstairs Dentist only leads to extensive treatment being required down the road, so conquering dental anxiety is recommended, and can be easily achieved with the benefits of Sedation Dentistry.
Sedation Dentistry has been used by dentists for over one hundred years – and during the last forty years or so it has been modified and perfected so that minimal sedation has to be administered in order for a patient to feel relaxed and capable of completing necessary dental treatment.
Sedation Dentistry is considered to be safe and effective and is offered by dentists who acknowledge that no matter how insignificant a procedure may seem to the dental team – for certain patients the very thought of entering a dental office can be debilitating.
Different methods of Sedation Dentistry are available – Oral Sedation (pill form) – Nitrous Oxide or Inhalation Sedation – IV Sedation (often offered by Oral Surgeons) – with oral sedation being a very popular method due to the ease of administering and effectiveness.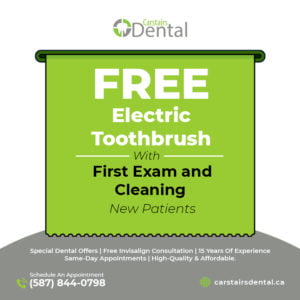 Oral sedation may be referred to as Conscious Sedation as it is a very low dose application, creating a relaxed feeling, but allowing the patient to remain conscious and capable of answering questions in the dental chair.  With all forms of Sedation Dentistry, the patient is considered to be impaired, which means that a patient requires assistance getting to and from the dental appointment and supervision for 24 hours following treatment.
Sedation Dentistry at Carstairs Dental is turned on by many patients who struggle with dental phobias and anxiety that result in the avoidance of dental treatment.  Years' worth of dentistry can be completed in just a few dental appointments when a patient is relaxed and comfortable. And the relaxing effects of Sedation Dentistry help prevent jaw muscles from tightening up and reduce clenching during the appointment – which eliminates tension headaches and other pain associated with worry.
If you have been delaying dental treatment due to fear – call Carstairs Dental today and discover just how easy dental treatment can be.  Welcoming New Patients 587-317-4388
Schedule an appointment today!