Are you looking to spruce up your smile? Carstairs Dental's cosmetic dentistry services are some of the best in town. Our team is experienced and passionate about providing high-quality cosmetic dentistry services to our patients. From teeth whitening to porcelain veneers and more, we have a wide range of options to help you look and feel your best.
With the help of cosmetic dentistry, you can improve the appearance of your smile so you can feel more confident showing it off. Apart from attaining your ideal smile, cosmetic dentistry procedures can also help you maintain better overall oral health. Let us help you be proud of your smile again!
What Does a Cosmetic Dentist Do?
A cosmetic dentist is a dental professional who focuses on the appearance of your teeth. They can provide a variety of services to improve the look of your smile, including teeth whitening, veneers, bonding, and more.
If you're interested in improving your smile, a cosmetic dentist can help you achieve the results you are looking for.
Great Ways to Improve Your Smile With Cosmetic Dentistry
From improving your alignment and chewing ability to restoring your confidence, cosmetic dentistry can help you look and feel better.
Here are some of the best ways to improve your smile with cosmetic dentistry:
1. Have a comprehensive consultation. A comprehensive consultation will allow our team of specialists to evaluate all aspects of your smile and provide you with a plan that will improve your smile.
2. Get dental implants. Dental implants are one of the most effective ways to improve the look and function of your smile. They provide stability and longevity for tooth replacement and can be used for a variety of smiles, from fixed partial dentures to natural teeth replacements.
3. Get teeth whitened. Teeth whitening can give you a brighter, whiter smile that looks natural. Both procedures can resolve surface stains, giving you a brighter appearance.
4. Get veneers. Veneers are a thin porcelain layer that is carefully glued to your natural teeth. It can correct the shape and colour of teeth that have been chipped or worn down.
7 Common Dental Problems That Cosmetic Dentistry Can Fix
Cosmetic Dentistry helps whiten, repair, and straighten your teeth. The goal is to create the smile that you want while enhancing the function of your teeth. Every small detail counts as we strive to ensure your satisfaction with the final results.
Our Cosmetic Dentists Can Help You With These Dental Procedures
 – Brightening Discoloured Teeth and Lightening Your Smile
 – Filling in Gaps or Holes in Your Smile
 – Fixing Broken, Chipped, and Decaying Teeth
 – Correcting Overbites and Underbites
 – Realigning Teeth
 – Fixing the Size, Shape, and Placement of Teeth
 – Repairing Old, Improperly Done Dental Procedures
If you are interested in cosmetic dentistry services, be sure to speak with our dentist about your options.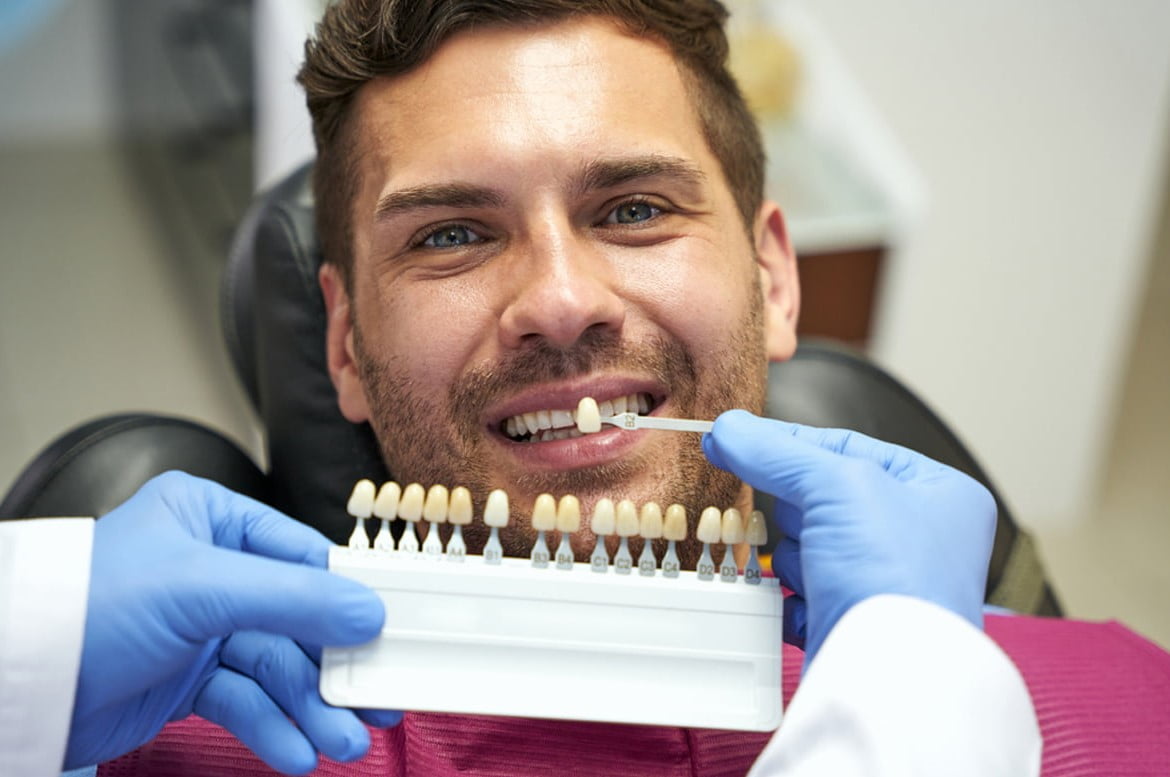 Carstairs Dental Makes Can Give You Your Smile Back!
If you're looking for a way to perfect your smile and boost your confidence, Carstairs Dental can help. We offer a variety of cosmetic dental services that can improve the appearance of your teeth and help you feel great about your smile.
Whether you're looking for a complete smile makeover or just want to brighten up your look, we can tailor a treatment plan to meet your needs. We offer everything from professional teeth whitening to porcelain veneers and more.
And because we know that a beautiful smile is about more than just how your teeth look, we also offer services like dermal fillers to help you achieve a youthful, refreshed look.
So what are you waiting for? Schedule a consultation with us today and let us help you love your smile!
Schedule an appointment today!
Cosmetic Dentistry Specialty Services Offered in Carstairs Dental
Cosmetic dentists can help you achieve your desired look by restoring teeth that are missing or stained, correcting crooked teeth, removing unwanted wisdom teeth, and more. With the help of cosmetic dentistry, you can have a smile that is both beautiful and functional.
Some of our services include:
Consider visiting our Carstairs dental office for a consultation. We would be happy to discuss your individual needs and recommend the best treatment plan for you.
Talk to our Carstairs dentists today so together we can personalize a treatment plan for you. We'd walk you through the steps we need to take to get to your dream smile. 
Examples of Cosmetic Dental Treatments
Gum Contouring
The gum line is reshaped to make it more even, allowing you to smile more confidently.
Orthodontics
Through orthodontic treatments, the position or alignment of your teeth and jaw is improved. Fixed or removable appliances can be used to achieve treatment goals. Traditional metal braces are an example of fixed appliances while aligners fall under the removable tools.
Teeth Whitening
Your dentist can discuss treatment options or products to whiten your teeth. Teeth whitening is done after plaque or tartar deposits on the surface of the teeth have been removed.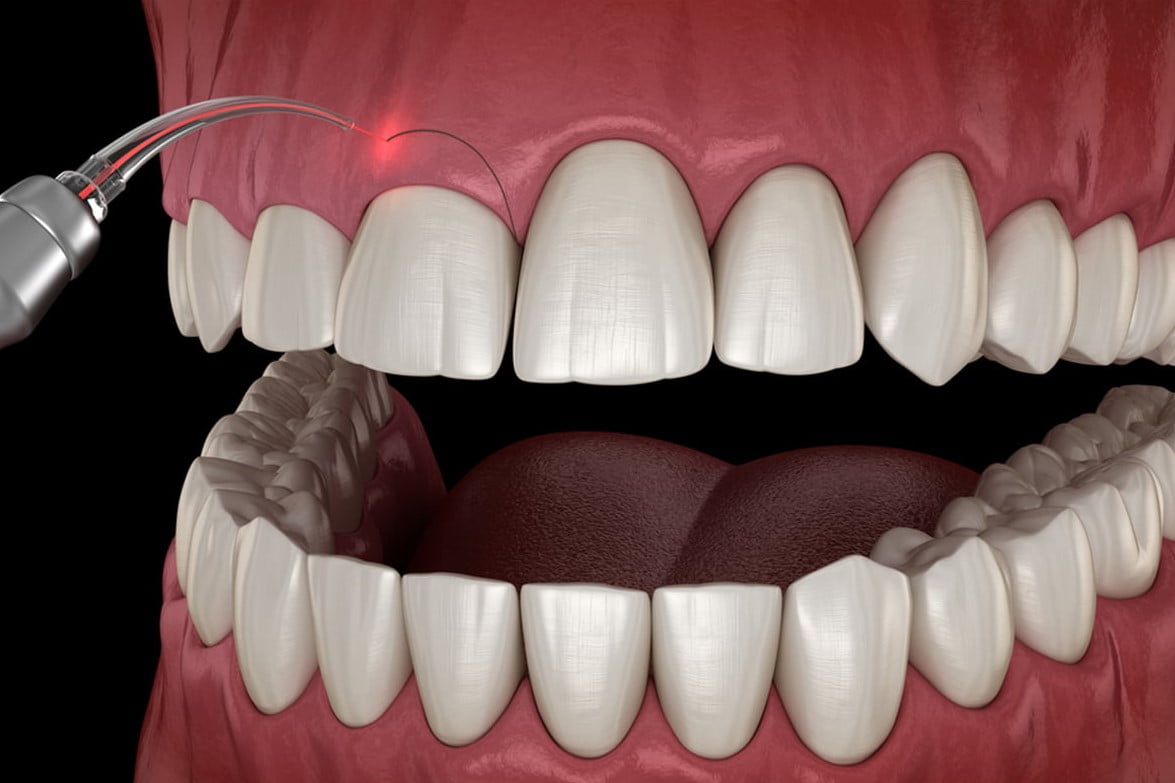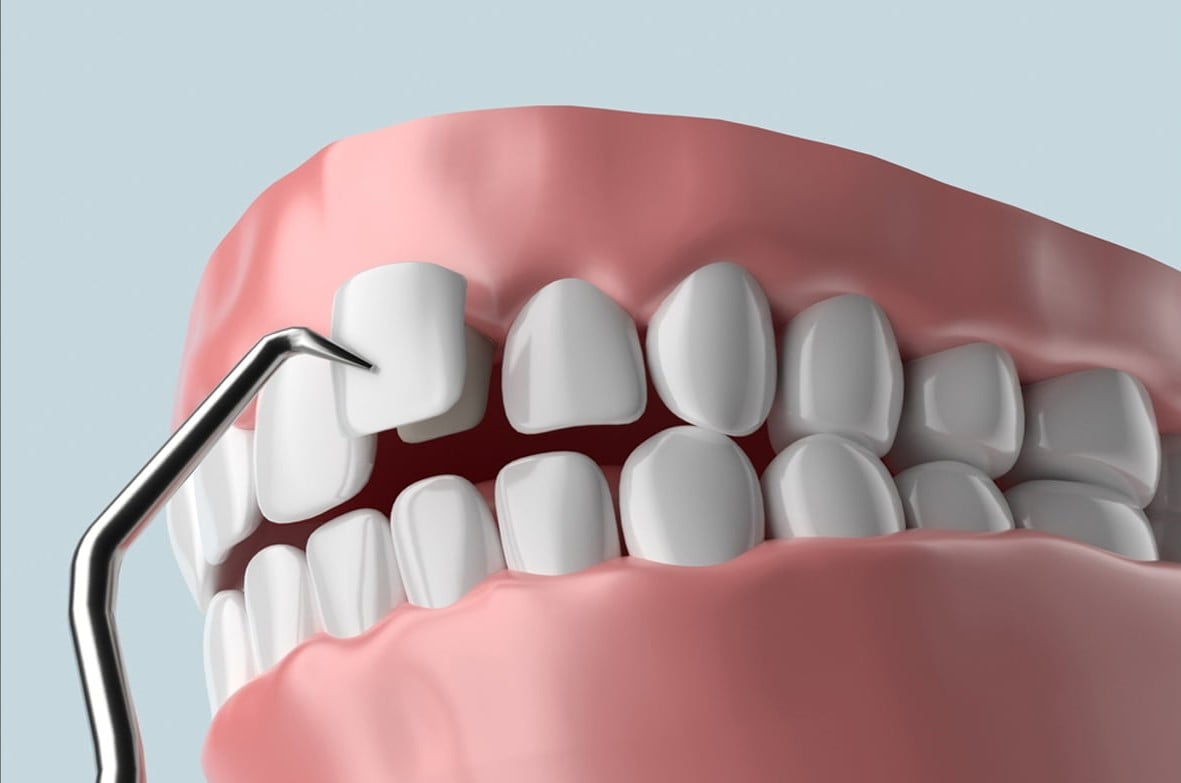 Veneers
Veneers are strong, thin shells applied on the front surface of your teeth. They can be made of either porcelain or composite resin. Dental imperfections are kept from view so you can show off a natural-looking, more attractive smile.
Dental Implants
This treatment is designed to replace teeth in the most natural-looking way possible. One of the goals is to ensure that the implant does not interfere with any of your daily activities, including brushing and flossing.
You can see the amazing transformations that our patients have undergone for yourself. Here, you'll find before and after images of some of our most successful cases.
Whether you're considering cosmetic dentistry for yourself or someone you love, these images will give you a sense of what's possible. And, of course, if you have any questions, our team is always here to help.
Dental Veneers - Before / After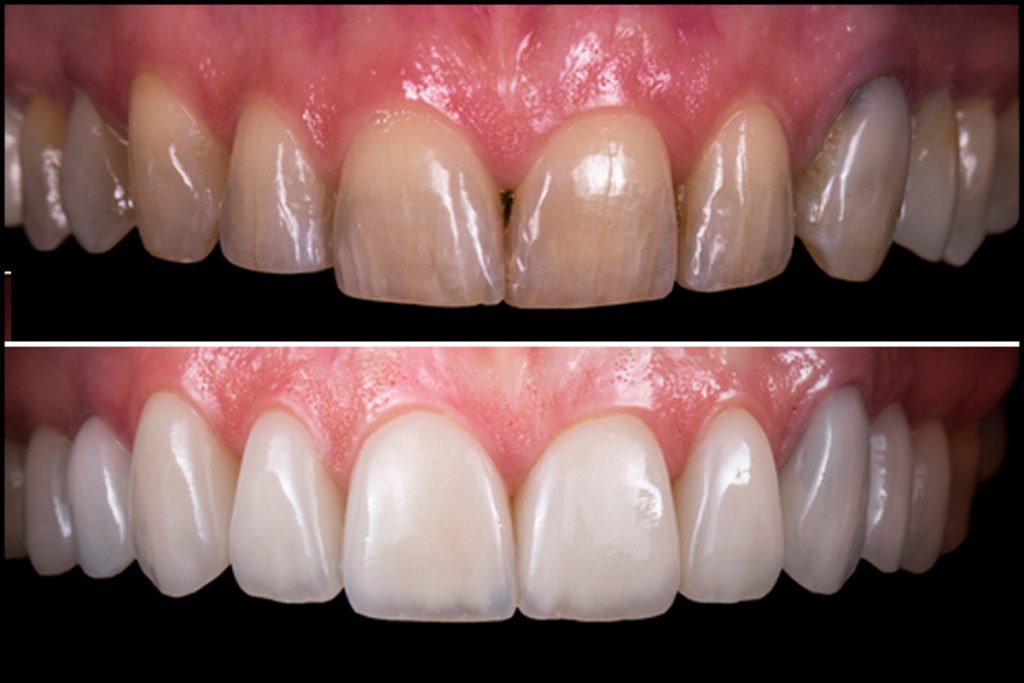 Orthodontics Braces Before / After
Why You Should Choose Carstairs Dental for Cosmetic Dentistry
We're Accepting New Patients!
Our dental team is excited to announce that we are now accepting new patients! If you are looking for a new dental home, we would love to meet you. We offer a wide range of cosmetic dentistry services to help you achieve your ideal smile.
During your initial visit, we will get to know you and your smile goals. We will then develop a personalized treatment plan to help you achieve the beautiful, healthy smile you deserve.
If you're considering any kind of cosmetic dentistry, it's important to find a dental professional you can trust.
At Carstairs Dental, we offer a free consultation to help you decide which services are right for you. We'll take the time to listen to your concerns and answer all your questions. We'll give you an honest assessment of what we can do to help you achieve your goals.
Direct Billing to Your Insurance
Need dental work but worried about the cost? Don't be! Here at Carstairs Dental, we offer direct billing to your insurance company so you can get the treatment you need without having to worry about the upfront cost. We accept a variety of insurance plans, so please call us to ask about your particular plan.
If you don't have insurance, we offer a variety of financing options to make dental care more affordable for everyone. So don't wait; call us today and let us help you get the smile you've always wanted!
Weekend Appointments Available
Looking to get your teeth done on the weekend? Carstairs Dental offers cosmetic dentistry services every weekend too! Services include teeth whitening, veneers, and more. Call us today to schedule an appointment!
Our team of experienced dentists is committed to providing superior quality care, so you can feel confident that your teeth will look their best. Plus, our patient satisfaction rates are absolutely stellar – so you can be sure that you're in good hands.
Give us a call today to schedule an appointment!

FREE Consultations

Billing Your Insurance Directly
Weekend and Late Hours Are Available
Schedule an appointment today!
We understand that scheduling an appointment can be difficult, so we offer a convenient call-ahead service. Simply call our office, and we will take care of the rest.
What Our Patients Say About Us
Tilly Kieneker
I just got my wisdom teeth pulled. It was a much better experience then I expected. . Everyone was aware of how worried I was and they made my visit better then I could have imagined. The dentists are informative, and friendly, and very gentle when doing procedures, they have great bedside manner. I would recommend this clinic to anyone looking for a calm, friendly experience. Thanks for all that you do! You have a great team.
Taylor Vogel
Just had my cleaning done today by Danielle. Very thorough at what she does!! Wouldn't see anyone else - she's a rad human too! Had my X-rays and exam done before my cleaning with the doc and his lovely assistant - quick and efficient- much appreciated 🙂 My 3.5 year old also had her cleaning and checkup done recently, again with Danielle and she asks me when she gets to go back! Front end ladies always nice and personable.
Amanda Herbert
I struggle with very high anxiety at dental offices. Usually tear up and shake uncontrollably, so I bring in my Essential oils. The dental staff, and dentist were so understanding, patient and kind with me. They even all stopped and just took some deep breathes with me breathing in some Peace & Calming! Such a great group!!
FarmLife Alberta
I highly recommend Carstairs Dental. I reached this age and I never liked going to the dentist, it gives me a crazy amount of anxiety. However, that perspective change yesterday. I was in pain and Rose made sure I am comfortable and helped me overcome my anxiety and calmed me down. Dr. Nijjar is very nice, gentle and the procedure was painless.
Faye Thompson
Fantastic service! Dr Herman did a wonderful job on my filling. Very much at ease with this dentist! Hygienist was just great! Thank you! I have no reservations about coming back to visit!😁
Amanda Riekert
Absolutely amazing experience with my 7 year old. Dr nijjar was so gentle with my daughter she had no idea he had given her needles at all. Stacey was also super helpful in calming my daughter and keeping her distracted. Super awesome team and we will be back!
Frequently Asked Questions