Carstairs Dental provides general dentistry services to patients in Carstairs. We are dedicated to providing quality care and ensuring that our patients have a positive experience.
What Does General Dentistry Do?
General dentistry covers comprehensive dental care that includes preventive care, diagnosis and treatment of oral health problems, restoration of teeth and gums, and other dental structures. Services such as fillings, extractions, and periodontal treatment are also included.
If you have any questions about general dental services, please don't hesitate to contact us. We would be happy to answer any questions that you may have.
Common General Dentistry Treatment Includes:
If you are experiencing any of the following symptoms, it is best to schedule a dental appointment with us:
Dental Exams and Teeth Cleanings
Dental X-rays and Cavity Fillings
Root Canal Treatment
Sleep Apnea Treatment
Temporomandibular Joint Disorder (TMD) Treatment
Oral Cancer Screenings
Tooth Sealants and Fluoride Treatment
Cosmetic Dentistry Procedures (Including Teeth Whitening)
Minor Oral Surgeries (Wisdom Tooth Removal and Tooth Extractions)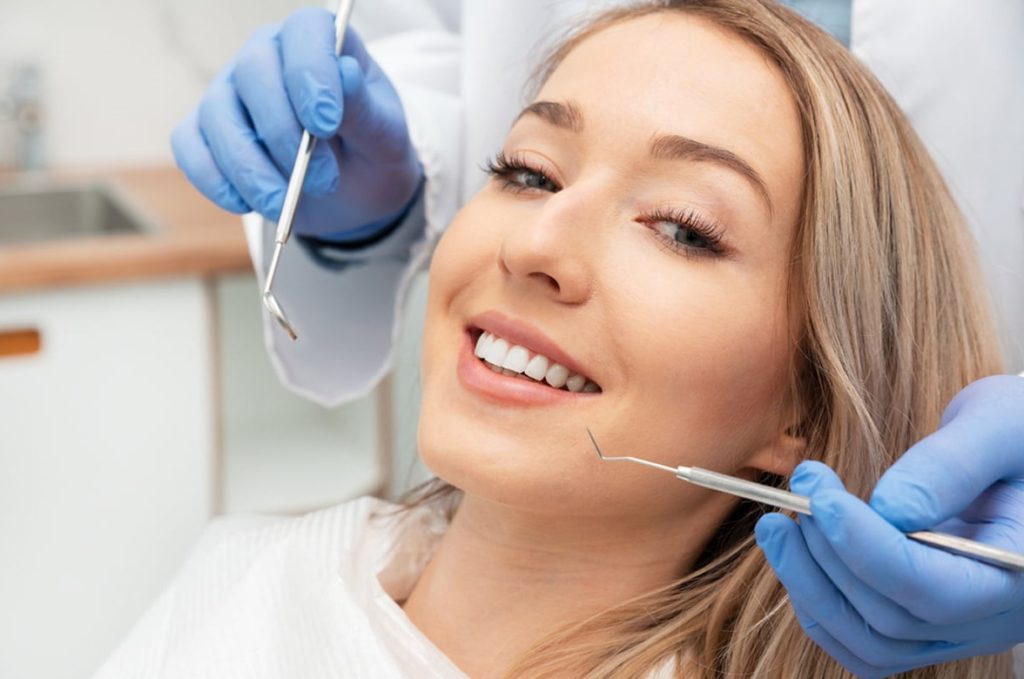 General Dentistry Services Provided by Carstairs Dental
Schedule an appointment today!
When Do I Need a General Dentistry Appointment?
If you are experiencing any of the following symptoms, it is best to schedule a dental appointment with us:
Benefits of General Dentistry Services
Browse our before and after images to see just how great our dental care can be. No matter what your dental needs may be, we are confident that we can provide you with the best possible treatment.
Browse our before and after images to see just how great our dental care can be. No matter what your dental needs may be, we are confident that we can provide you with the best possible treatment.
Dental Cleaning - Before / After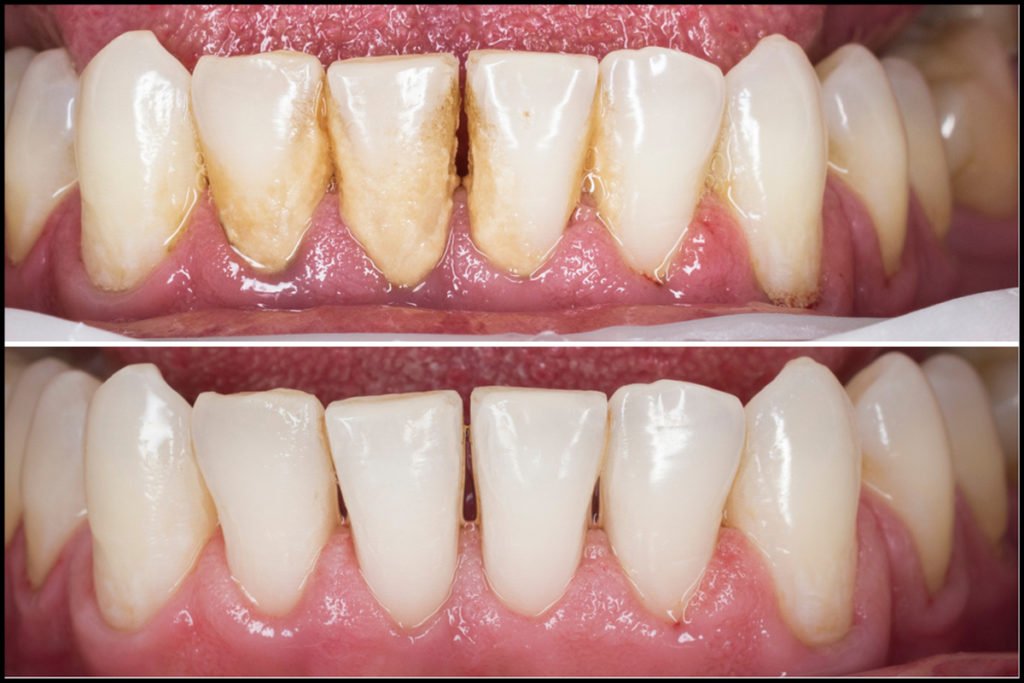 Dental Implants - Before / After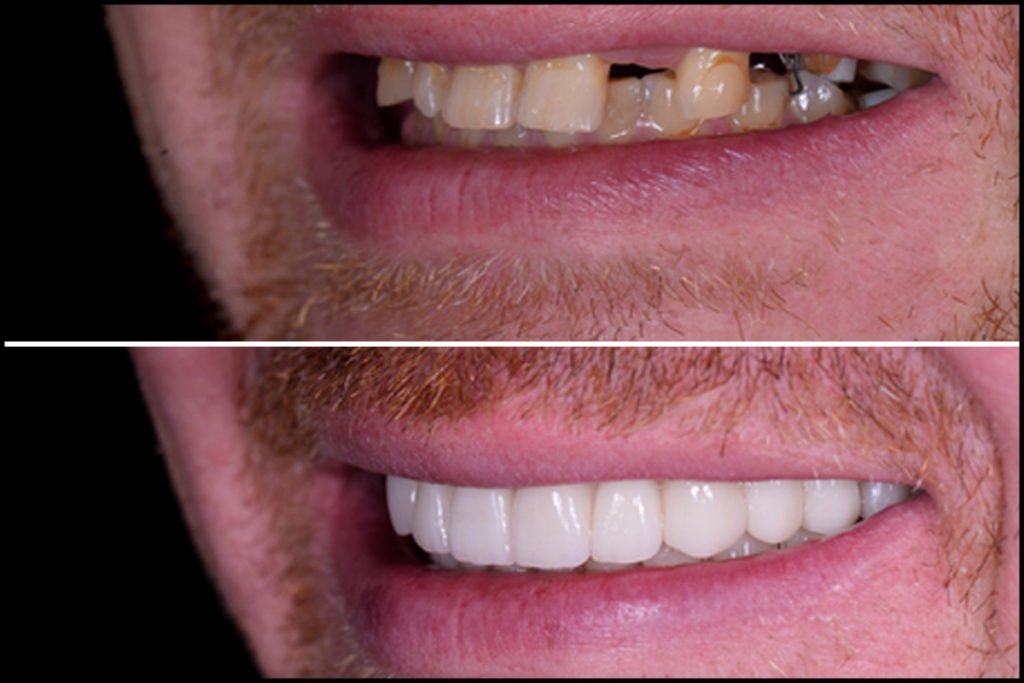 Why You Should Choose Carstairs Dental for General Dentistry?
We're Accepting New Patients!
Our dental team is excited to announce that we are now accepting new patients! If you are looking for a new dental home, we would love to meet you. We offer a wide range of cosmetic dentistry services to help you achieve your ideal smile.
During your initial visit, we will get to know you and your smile goals. We will then develop a personalized treatment plan to help you achieve the beautiful, healthy smile you deserve.
If you're considering any kind of cosmetic dentistry, it's important to find a dental professional you can trust.
At Carstairs Dental, we offer a free consultation to help you decide which services are right for you. We'll take the time to listen to your concerns and answer all your questions. We'll give you an honest assessment of what we can do to help you achieve your goals.
Direct Billing to Your Insurance
Need dental work but worried about the cost? Don't be! Here at Carstairs Dental, we offer direct billing to your insurance company so you can get the treatment you need without having to worry about the upfront cost. We accept a variety of insurance plans, so please call us to ask about your particular plan.
If you don't have insurance, we offer a variety of financing options to make dental care more affordable for everyone. So don't wait; call us today and let us help you get the smile you've always wanted!
Weekend Appointments Available
Looking to get your teeth done on the weekend? Carstairs Dental offers cosmetic dentistry services every weekend too! Services include teeth whitening, veneers, and more. Call us today to schedule an appointment!
Our team of experienced dentists is committed to providing superior quality care, so you can feel confident that your teeth will look their best. Plus, our patient satisfaction rates are absolutely stellar – so you can be sure that you're in good hands.
Give us a call today to schedule an appointment!
Preventive care is the foundation of our general dentistry practice. Education and prevention are always at the core of our general dentistry practice. We are your one-stop solution for general dentistry services. Our experienced dentists can provide a wide range of oral and dental treatments, from routine check-ups and cleanings to more serious procedures like root canal treatment and implant surgery.
Call now, book your dental appointment in Carstairs and nearby area. Our Carstairs dentists and the rest of our dental team will be happy to hear from you.

FREE Consultations

Billing Your Insurance Directly
Weekend and Late Hours Are Available
Schedule an appointment today!
We understand that scheduling an appointment can be difficult, so we offer a convenient call-ahead service. Simply call our office, and we will take care of the rest.
What Our Patients Say About Us
Tilly Kieneker
I just got my wisdom teeth pulled. It was a much better experience then I expected. . Everyone was aware of how worried I was and they made my visit better then I could have imagined. The dentists are informative, and friendly, and very gentle when doing procedures, they have great bedside manner. I would recommend this clinic to anyone looking for a calm, friendly experience. Thanks for all that you do! You have a great team.
Taylor Vogel
Just had my cleaning done today by Danielle. Very thorough at what she does!! Wouldn't see anyone else - she's a rad human too! Had my X-rays and exam done before my cleaning with the doc and his lovely assistant - quick and efficient- much appreciated 🙂 My 3.5 year old also had her cleaning and checkup done recently, again with Danielle and she asks me when she gets to go back! Front end ladies always nice and personable.
Amanda Herbert
I struggle with very high anxiety at dental offices. Usually tear up and shake uncontrollably, so I bring in my Essential oils. The dental staff, and dentist were so understanding, patient and kind with me. They even all stopped and just took some deep breathes with me breathing in some Peace & Calming! Such a great group!!
FarmLife Alberta
I highly recommend Carstairs Dental. I reached this age and I never liked going to the dentist, it gives me a crazy amount of anxiety. However, that perspective change yesterday. I was in pain and Rose made sure I am comfortable and helped me overcome my anxiety and calmed me down. Dr. Nijjar is very nice, gentle and the procedure was painless.
Faye Thompson
Fantastic service! Dr Herman did a wonderful job on my filling. Very much at ease with this dentist! Hygienist was just great! Thank you! I have no reservations about coming back to visit!😁
Amanda Riekert
Absolutely amazing experience with my 7 year old. Dr nijjar was so gentle with my daughter she had no idea he had given her needles at all. Stacey was also super helpful in calming my daughter and keeping her distracted. Super awesome team and we will be back!
Frequently Asked Questions