Insurance Benefits Go to Waste!
The Best Time To Use Your Dental Benefits Is Now!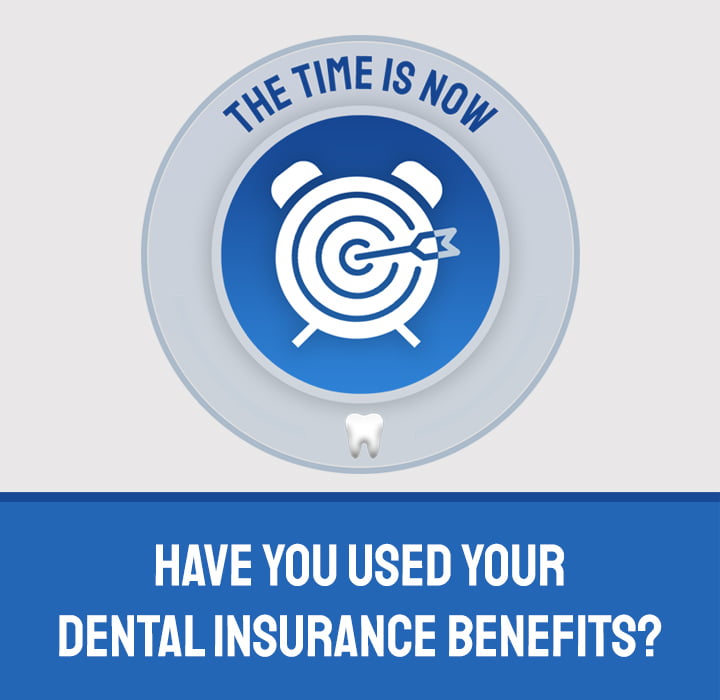 Don't let your dental benefits go to waste,
use them before you lose them!
It's that time of year again, when you are busy with school schedules, getting ready for cooler weather, and making upcoming holiday plans! During this hectic time, the last thing you will be thinking about is Your Unused Dental Insurance Benefits.
Not all plans run on a Calendar Year, but our team will be able to confirm this for you as well as any other questions you have regarding your Dental Treatment Plan.
Our Goal Is To Minimize The Amount Of "Out Of Pocket Expenses" You may have to incur each year!
This is why it is so important to be aware of you're "year-to-date un-used benefits" and to complete any outstanding treatment, including your all-important preventive dental hygiene appointment ("checkup and cleaning"), before your plan renews and starts fresh in 2021. Almost all plans do not allow you to rollover unused dollars to the next benefit year, so it is a "Use them or Lose them" kind of mentality.
Our goal with every one of our patients is to help you enjoy great oral health. That means that you look good, you feel good, you have strong teeth and gums, and you enjoy the benefits of a healthy, attractive smile for a lifetime.
We believe our dental practice is one of the cleanest places on earth!
We are working hard to protect each and every one of our patients during this pandemic. If you have questions about our COVID protocols give us a call and we would be happy to discuss them with you!
Our goal is to create the safest environment for all our patients. In turn, this allows us to keep providing our community with their dental needs!
Beat the END OF YEAR RUSH and book in early! Just give us a call at (403) 337-2332 to schedule. Do it right now before you forget!
Let Your Dental Benefits Work For You!
Reap your dental benefits before its too late!